Wireless megnetic led 5pcs AAA battery cabinet light
Brand WEISTAI
Product origin Guangdong
Delivery time 10-20 days
Supply capacity 10000 per month
About this item
★ This lamp can be used in many places, such as cabinets, wardrobes, shoe cabinets, drawers, bedside,, doors and other places. It can brighten every corner of our life, warm our life.
★ It has the title of Weisai patented product,be worth to own
Wireless megnetic led 5pcs AAA battery cabinet light
Product details:
Model
WST-1816-6B
Application
cabinet 、wardrobe、 shoes case、desk、 hallway、drawer、bedside、bathroom cabinet、door
Material
high strength aluminum
Size

500*30*17mm (the length can

be customized)

Power supply

5PCS AAA batteries

Sensor switch
PIR sensor energy saving
Name
Wireless magnetic led cabinet lamp
Product list

One lamp body, one free patch and 5pcs screws
Votage
7.5v
Color temperature

6000k
This led lamp can be used in cabinets, wardrobes, shoe cabinets, desks, corridors, drawers, beds, bathroom cabinets, doorheads and other scenes.
Fix the patch with screws at the corresponding position, and then put the lamp body on it directly. The magnet will absorb it, saving time and effort.

Human body sensing, high-strength aluminum, energy-saving control chip

It is light, has been installed without rust, green and environment-friendly, long life, low power, low heat, high brightness, waterproof, micro shock proof, easy dimming, concentrated beam, simple maintenance, etc.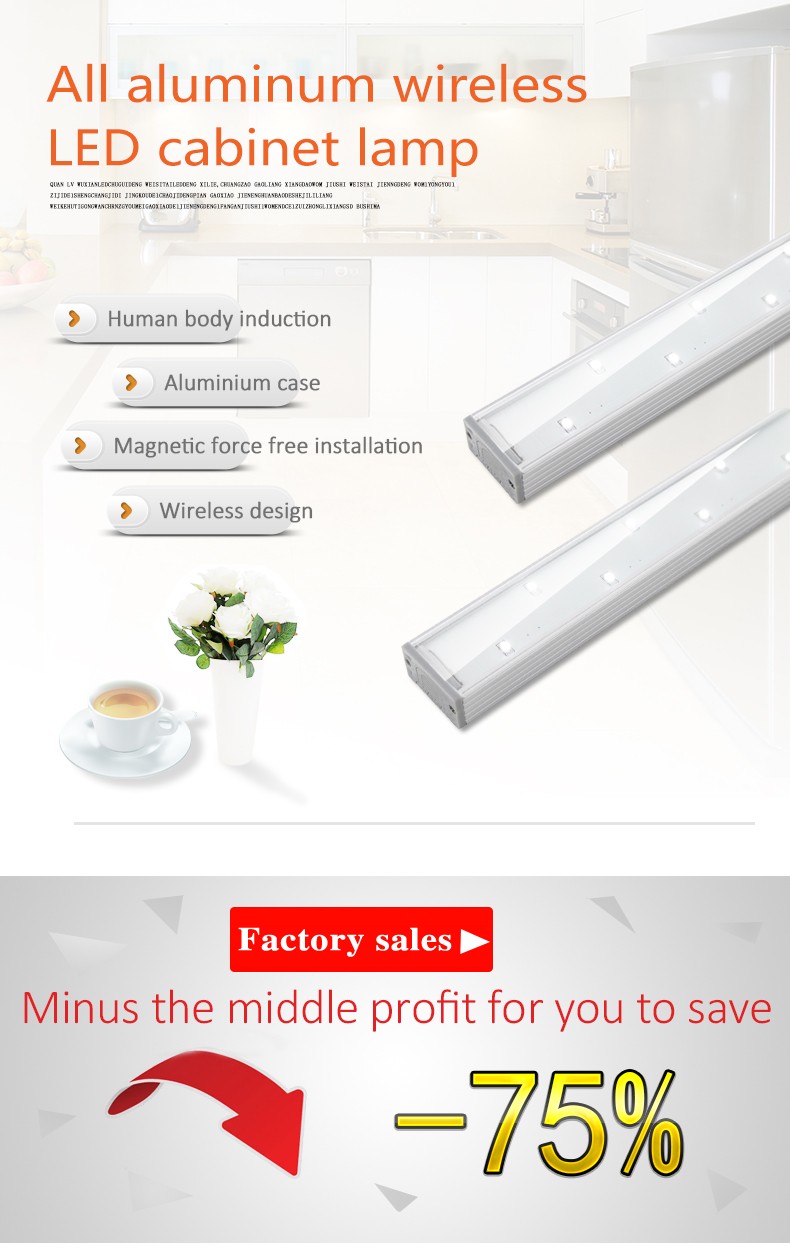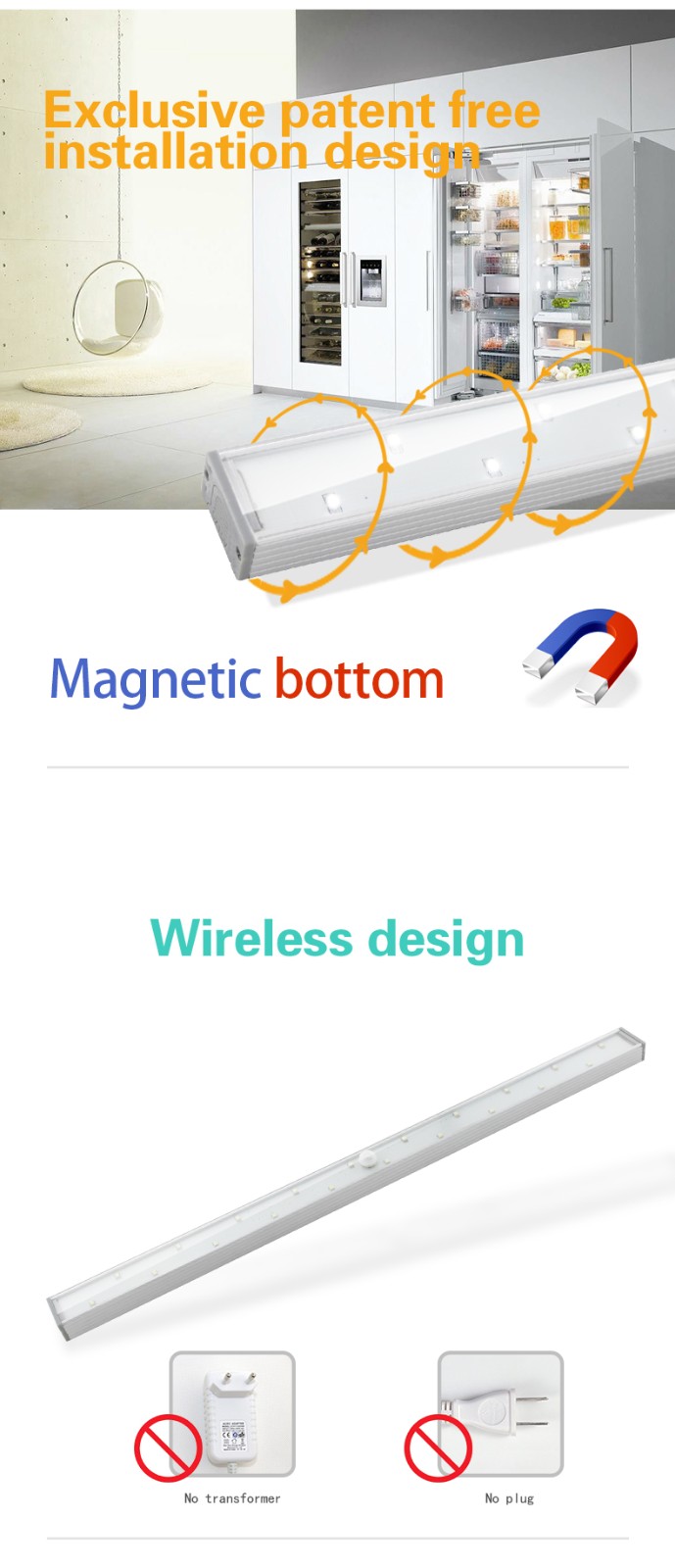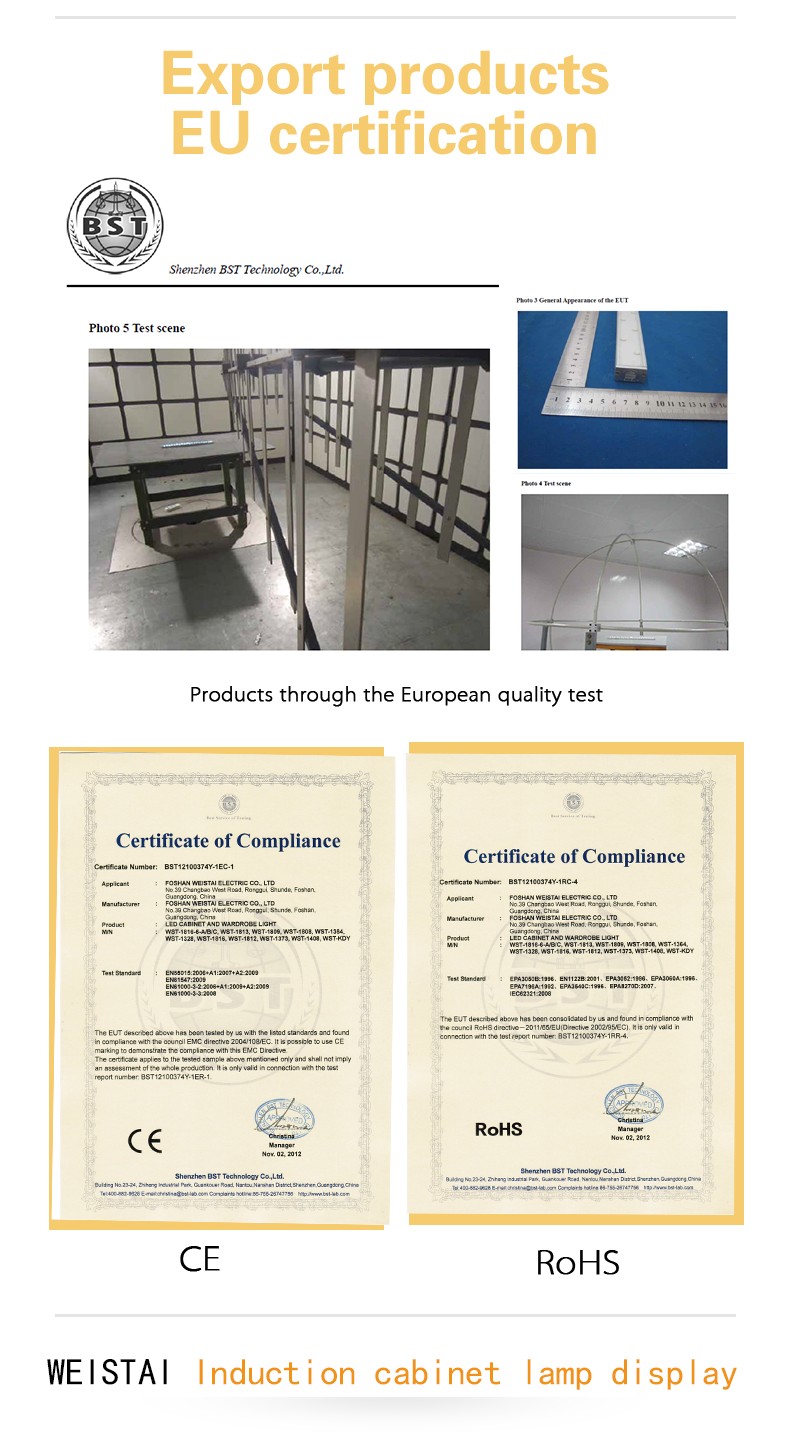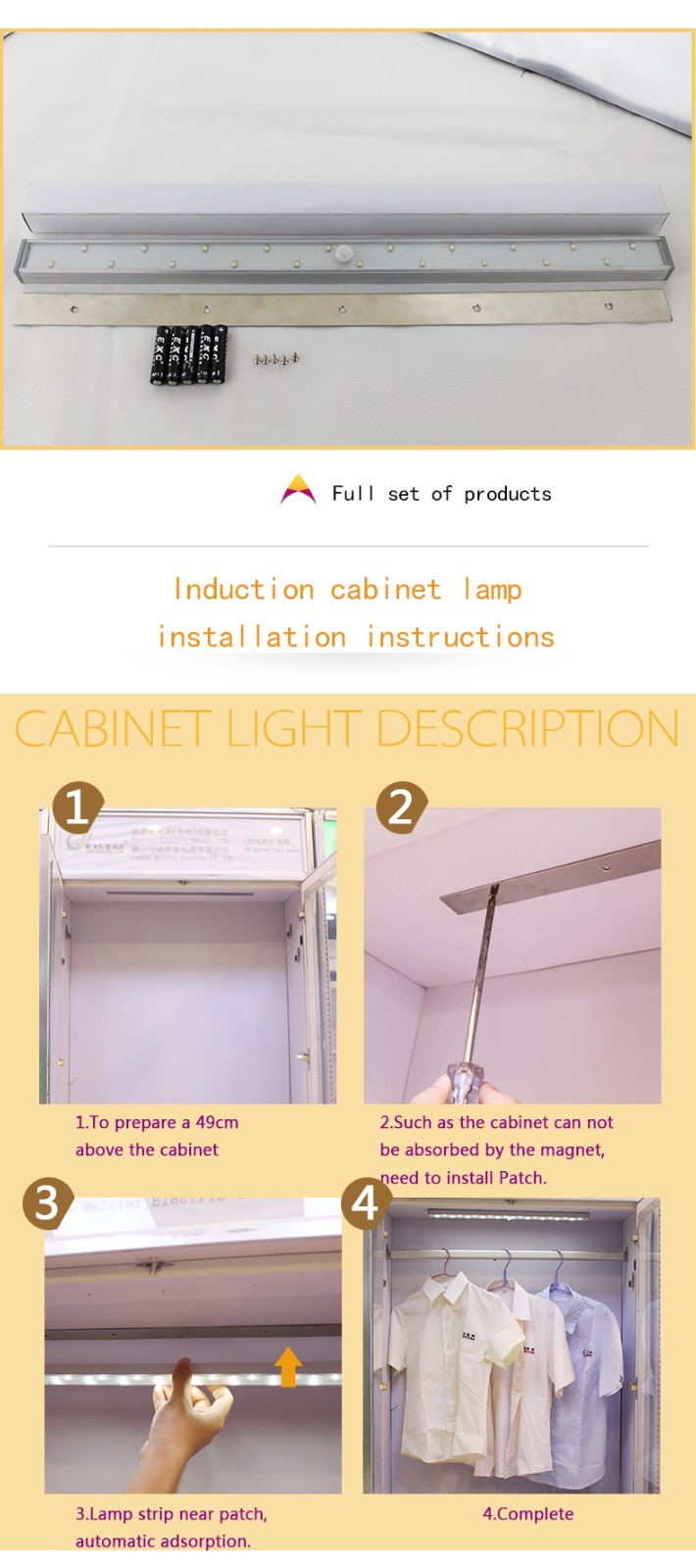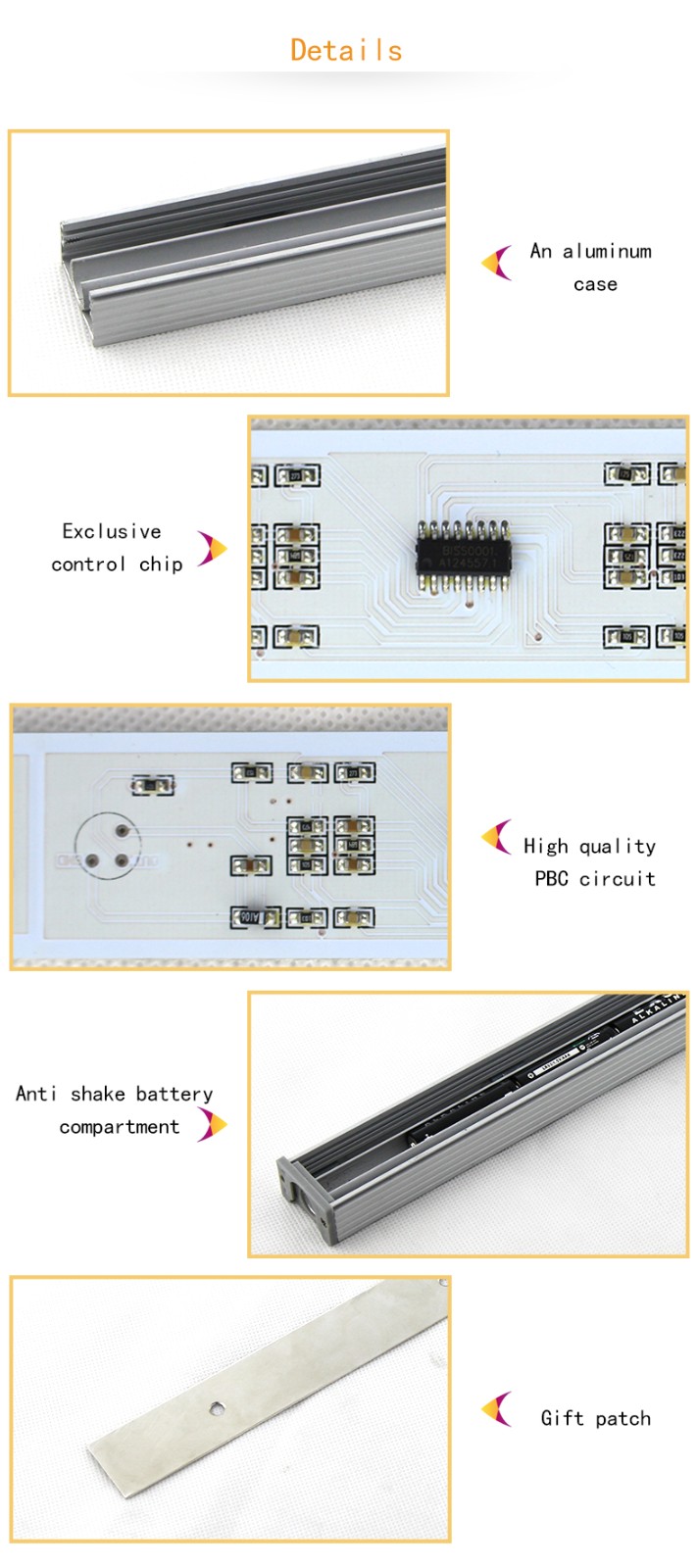 Company Information