Methods to pay attention to when purchasing LED mirror lights
29-01-2019
Installing mirror headlights in the bathroom can not only expand the sense of space, but also embellish the monotonous layout.

LED We need to know some professional knowledge for the selection of mirror headlights.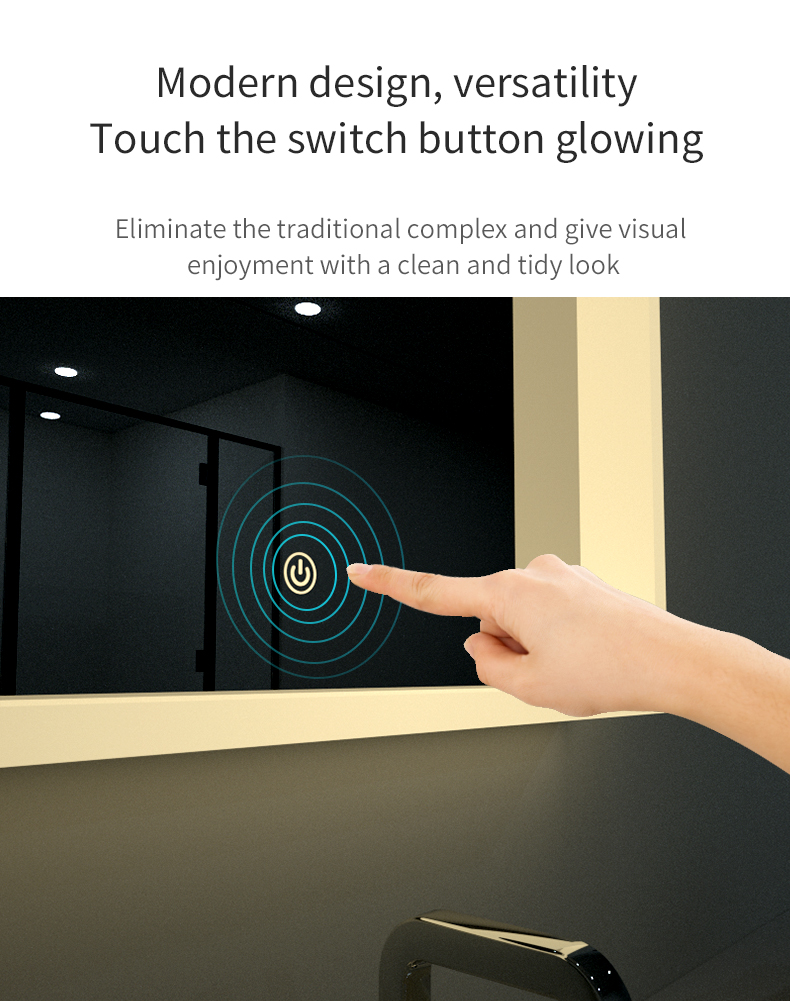 How to choose bathroom mirror lights
1. The wattage of the light source should be selected well. LED mirror headlights are generally smaller in 7w and 10w, and 10w is more widely used.
LED mirror headlights use a few watts, depending on the size of the bathroom. General household lighting is calculated according to about 0.7W-1W/square meter.
2. The selection also depends on the size and style of the mirror. If you want to choose an all-in-one lamp, measure the width of the mirror.
There are also some independent bulb styles, and the number of choices should be larger. The shape and style of the mirror headlights are more diverse,
with colorful and monochrome styles, which are selected and adjusted according to the overall style of the bathroom.
3. There is also the selection of lampshade. The brightness of LED lamps is generally relatively high. Lampshades of different processes can strengthen or weaken the intensity of light.
Regarding the mirror surface, the frosted LED mirror headlight is relatively less dazzling, and the light is softer. This depends on personal choice. If you are afraid that it will be darker,
you can choose the mirror surface.
LED mirror headlights are a new fashion for bathroom space decoration, but the prices vary greatly from dozens to hundreds.
Low-priced LED mirror headlights have small chips and fast light decay, so don't fall into the low-price trap of merchants. It is hoped that the introduction of the above editor
about LED mirror headlights can bring certain assistance to the lives of the vast number of friends.
If you are still worrying about installing lights, whether it is a large chandelier in the living room or a small mirror headlight in the bathroom, find a lamp master,
and you can do it all for you! The lamp master channel provides professional, cheap, and fast lighting installations, cleaning, and maintenance services, professional skills,
and prices across the country, allowing you to save money, effort, and worry!